November 22, 2016 by: William Segil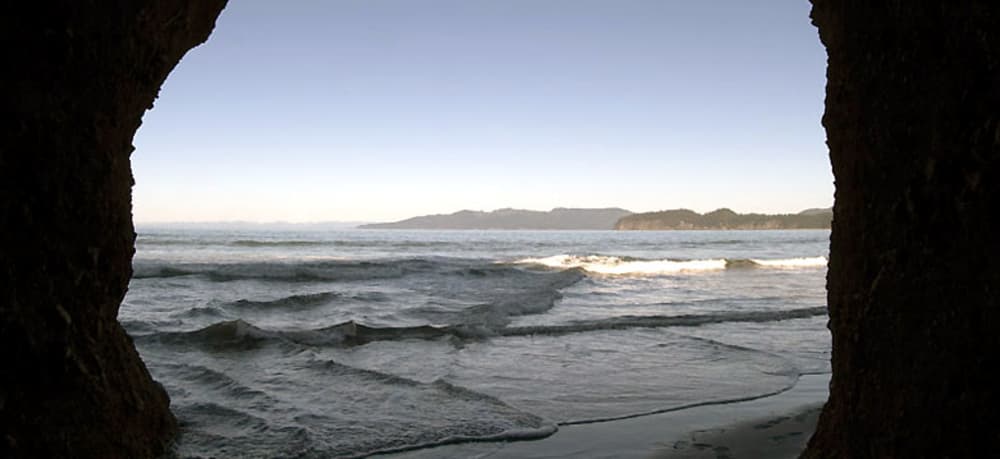 Day 3: Hike to famous Shi Shi Beach (trailhead is 30 minutes from Cape Flattery)
Shi Shi is the northernmost beach of the Olympic National Park, and the purest stretch of coastline in the Pacific Northwest. It is a two-mile, crescent-shaped strip of sand framed by the Point of Arches—a glorious headland of sea stacks, jagged rocks and captivating arches.
Not for the faint of heart, the first mile of the 3.3-mile trail winds through forest and bogs via cedar-planked boardwalks and bridges. The next piece of trail gives way to muddy terrain. Once you reach the boundary of the Olympic National Park, the only thing between you and Shi Shi beach is a steep trail down a 150-foot bluff. Brace your knees.
When you emerge into the raw wilderness of this spectacular beach, where dunes and bluffs hem the sandy shoreline, and giant logs dance in the thundering breakers, take a deep breath and enjoy. Just remember that you must eventually hike back.
More Information:
www.nps.gov/olym/planyourvisit/shi-shi-beach-olympic-wilderness.htm